Welcome to the Champlain Valley Chapter of ASHRAE Web Site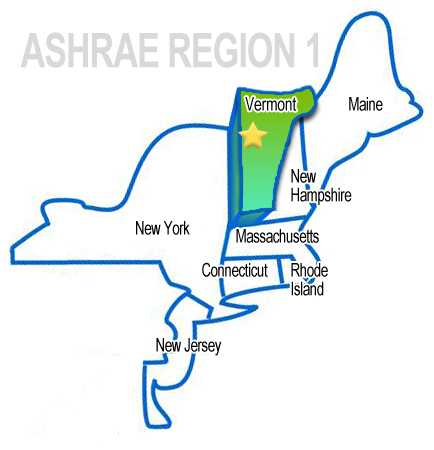 The American Society of Heating, Refrigerating and Air-Conditioning Engineers, (ASHRAE) has 176 Chapters across more than 128 countries. The Champlain Valley Chapter (CVC) of ASHRAE is located in the Burlington, VT area and is one of the 15 chapters within Region I. Our CVC Chapter members are composed of engineers, designers, consultants, contractors, equipment representatives, building owners and operators, and professionals interested in efficient HVAC&R technology. This website has been developed to keep our members and the general public informed of scheduled events as well as providing our members a resource to perform chapter operational functions, and a location to archive out Chapter's history, activities, reports and events.
Upcoming Events
March Chapter Meeting – Queen City Brewery Tour
Please join us on Wednesday, March 4th at the new Queen City Brewery in Burlington for a tour, followed by dinner at the Holiday Inn.
Meeting Agenda:


5:00 – 6:45 Brewery Tour & Tasting, 703 Pine Street, Burlington
7:00 Dinner,  Holiday Inn, 1068 Williston Rd., South Burlington

Queen City Brewery is one of the newest additions to the Burlington craft brew scene.  They opened their tasting room to the public back in June of 2014.  From my own experience they specialize in more traditional German style beers and not necessarily the super high alcohol or hop content beers that have seemed to dominate the market as of late.  Just really well made classic beers.  Along with their standard craft lineup they often have a selection of unique specialty beers on tap and some seasonal brews.
Flights will be available for purchase at $4/flight.
 Like us on Facebook!
A copy of the presentation given at the October meeting can be downloaded here: