Upcoming Event – December 6th, 2017
Presentation Topic
Fire, Smoke & Combination Fire/Smoke Dampers
This month's topic will cover life safety damper types, UL rating qualifications, and applications.
Presenters
Michael Bulzomi
Michael has more than a decade of experience in the sales, marketing, applications, design, and manufacture of a wide breadth of HVAC products. He has served as lead and contributing author to numerous white papers and trade publication articles on various Life Safety damper related topics. Michael has also been the invited speaker to present to the American Society of Healthcare Engineers (ASHE), the Texas Association of Hospital Facility Managers (TAHFM), local chapters of ASHRAE, and numerous engineering and contracting firms across North America.
Michael is currently employed by R.F. Peck Company, Inc. in Albany, NY where his product knowledge of Life Safety Dampers and marketing/engineering strengths supplement their experienced and professional outside sales staff.
---
Welcome to the Champlain Valley Chapter of ASHRAE Web Site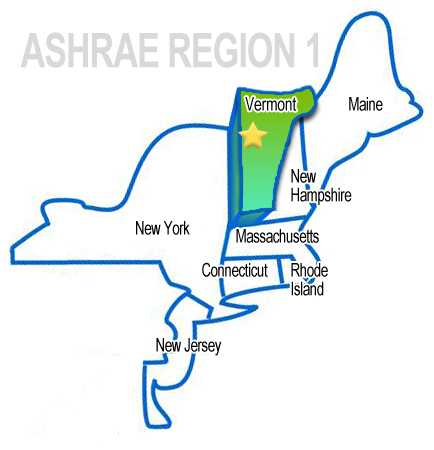 The American Society of Heating, Refrigerating and Air-Conditioning Engineers, (ASHRAE) has 176 Chapters across more than 128 countries. The Champlain Valley Chapter (CVC) of ASHRAE is located in the Burlington, VT area and is one of the 15 chapters within Region I. Our CVC Chapter members are composed of engineers, designers, consultants, contractors, equipment representatives, building owners and operators, and professionals interested in efficient HVAC&R technology. This website has been developed to keep our members and the general public informed of scheduled events as well as providing our members a resource to perform chapter operational functions, and a location to archive out Chapter's history, activities, reports and events.
---