Welcome to the Champlain Valley Chapter of ASHRAE Web Site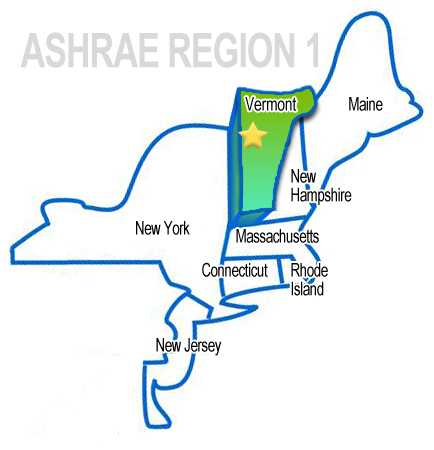 The American Society of Heating, Refrigerating and Air-Conditioning Engineers, (ASHRAE) has 176 Chapters across more than 128 countries. The Champlain Valley Chapter (CVC) of ASHRAE is located in the Burlington, VT area and is one of the 15 chapters within Region I. Our CVC Chapter members are composed of engineers, designers, consultants, contractors, equipment representatives, building owners and operators, and professionals interested in efficient HVAC&R technology. This website has been developed to keep our members and the general public informed of scheduled events as well as providing our members a resource to perform chapter operational functions, and a location to archive out Chapter's history, activities, reports and events.
Upcoming Events
Wednesday August 6th – CVC ASHRAE Golf Outing
Thank you to all that attended the June Expo event!
And thank you to our sponsors and the vendors that made this possible:
EDOS,  Emerson Swan,  Freeaire,  J & K Sales Associates
Laars Heating Systems, LJ Early, NE HVAC Solutions
PFG Sales, LLC,  Thermal Environment Sales Inc.
Trane,  Urell,  Victaulic,  Weil-McLain,  Buckley Associates,
Greenheck, Advanced Comfort Systems, VEIC
Sweeney Rogers Geraphty, Inc., Transformative Wave,
Flow Tech, Mechanical Marketing Group, Moen
RST Thermal, Inc.,  RF Peck,  Viega, Vermont Heating & Ventilating
We hope you enjoy the Vermont summer and we look forward to seeing you all again in the fall for the 2014 – 2015 ASHRAE year.  Stay tuned in for some of our fun summer events like the golf tournament.
 Like us on Facebook!
If you are interested in pursuing your Building Operator Certification (BOC), here is a great opportunity to reduce the cost:
2014 Berlin , VT BOC Level 1
Efficiency Vermont, Burlington Electric Department, and Vermont Gas Systems have joined together to reduce the cost of the BOC certification to $1000 for Vermont customers. The reimbursement is process upon successful completion of the course. It is recommended to register early as we expect strong interest from VT's institutional sectors, especially K-12 schools.
http://www.cvent.com/events/2014-berlin-vt-boc-level-i/event-summary-2bba061ba63f4e4c877409b68ff462f7.aspx