Welcome to the Champlain Valley Chapter of ASHRAE Web Site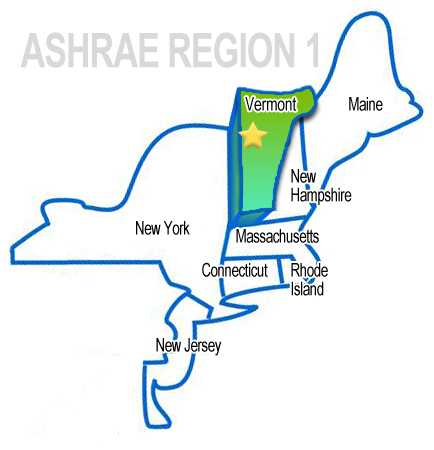 The American Society of Heating, Refrigerating and Air-Conditioning Engineers, (ASHRAE) has 176 Chapters across more than 128 countries. The Champlain Valley Chapter (CVC) of ASHRAE is located in the Burlington, VT area and is one of the 15 chapters within Region I. Our CVC Chapter members are composed of engineers, designers, consultants, contractors, equipment representatives, building owners and operators, and professionals interested in efficient HVAC&R technology. This website has been developed to keep our members and the general public informed of scheduled events as well as providing our members a resource to perform chapter operational functions, and a location to archive out Chapter's history, activities, reports and events.
Upcoming Events
Presentation Topic
Compressors 101
Refrigeration system overview, compression overview, types of compressors, low condensing optimized compressors, energy savings.
Presenter
Michael Collins
President – Eagle Bay Refrigeration
Michael has over 25 years of experience in HVAC and Refrigeration industry.  Twelve years as an application engineer with Carlyle Compressor, a Division of Carrier Corporation, four years as an Account Manager and Application Engineer with BITZER US and four years as the Application Engineering Manager for Carlyle Compressor.  Michael now owns and operates Eagle Bay Refrigeration, which provides custom HVAC/R equipment and engineering consulting services.