Welcome to the Champlain Valley Chapter of ASHRAE Web Site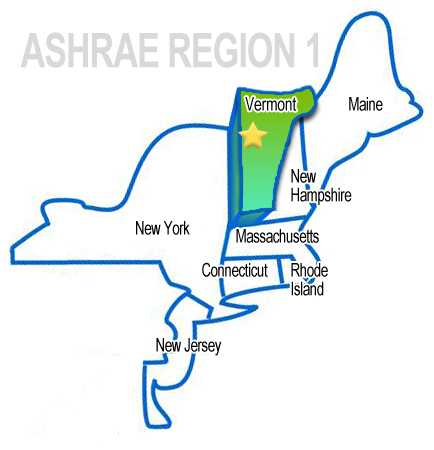 The American Society of Heating, Refrigerating and Air-Conditioning Engineers, (ASHRAE) has 176 Chapters across more than 128 countries. The Champlain Valley Chapter (CVC) of ASHRAE is located in the Burlington, VT area and is one of the 15 chapters within Region I. Our CVC Chapter members are composed of engineers, designers, consultants, contractors, equipment representatives, building owners and operators, and professionals interested in efficient HVAC&R technology. This website has been developed to keep our members and the general public informed of scheduled events as well as providing our members a resource to perform chapter operational functions, and a location to archive out Chapter's history, activities, reports and events.
Upcoming Events
Chapter Meeting
Wednesday October 7, 2015
Topic: ASHRAE bEQ (Building Energy Quotient)
Location: Holiday Inn, South Burlington
5:00, Registration & Cash bar
5:30, Chapter Business
6:30, Dinner
7:15 – 8:30, Technical Presentation
Meeting RSVP
Presentation Description:  
Dan Nall will be presenting on ASHRAE Building Energy Quotient , a new building energy labeling system that is gaining significant attention from designers and building owners alike.  The Building Energy Quotient (bEQ) provides an analysis of a building's energy consumption or energy features and allow comparison to similar buildings.  Dan will talk us through the rating system, procedures for acquiring ratings, and how it can be used to improve the energy efficiency of buildings.
 
Want to be added to our mailing list for meeting notices?
Submit requests to: ashraevt@gmail.com
Like us on Facebook!